I Visit Card
With Scalo Milano, being a tourist is cheaper and more fun!
Treat yourself to a shopping break between visiting the Cenacolo and takings pics in Piazza Duomo!
Ask for the stamped Scalo Milano leaflet at the hotel where you're staying.
If you show it on arrival at our Infopoint, you'll be entitled to receive our exclusive free "I Visit Card" for tourists!
Swipe the card before any purchase to get a 10% discount* on any item in participating stores.
*The discounts provided by the card cannot be combined with any other current promotions and do not apply to sale items.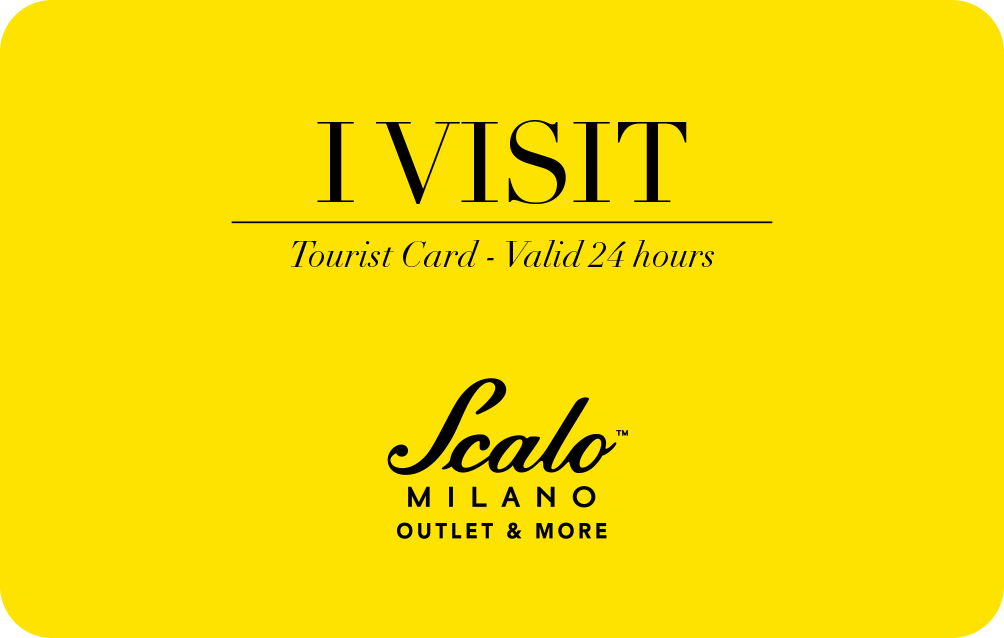 Thanks to our relationships and partnerships with leading tax-free shopping service companies, we offer guests from outside the European Union the opportunity to get  a refund on the VAT paid for the products specified in current legislation. This means you can save even more!
 SHOP
Buy products in store for at least €154.94 and ask to complete the refund form. To speed up the procedure, complete all the fields and don't forget your passport, which will be obligatory from 1 September 2018.
STAMP
When you leave the country or the European Union, present your purchases, receipts and passport to the Customs Officials, who will stamp the refund form.
CLAIM
Simply show your stamped forms and passport to a Refunds Office at the airport or one of the dedicated foreign exchange offices to receive an immediate refund on your credit card or in cash.
Shop without worries … we'll take care of the taxi!
If you're a tourist, you've activated the I Visit Card (according to the application rules) and have spent at least €500, swipe the card and we'll give you a voucher for a comfortable taxi ride back to your hotel.
Simply present all the receipts showing how much you have spent in the shopping center stores at the Info Point and we'll give you the personal vouchers and book your ride.
Thanks to our relationship with Radiotaxi 8585, Milan's leading radio taxi service and a reference for travel around the city, with over 1400 partners, our guests can count on a fleet that includes a full range of vehicles, from minivans to luxury Mercedes, versatile station wagons to the latest hybrid cards.
VIP Transfer
Get the right kind of transport for your needs. Make your visit even more exclusive using the chauffeured car hire service offered by our partner Parmigiani Group: autonoleggioparmigiani.it/shop/
Their fleet includes vehicles for all requirements, from super-luxury limousines to minivans or minibuses suitable for small group transfers.