Premium
Get the "I LOVE" Scalo Milano Premium Card
Register online and collect your I LOVE Premium Card directly at the Info Point. Welcome to an exclusive world of initiatives and promotions.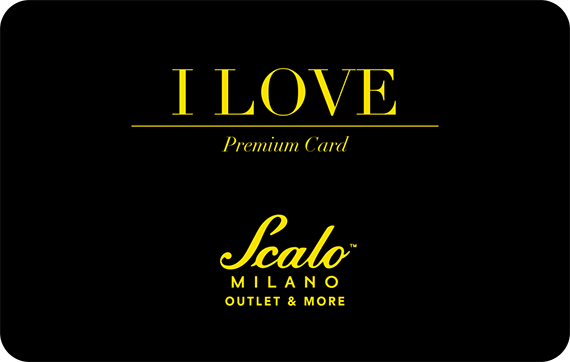 Gift
Vantaggi esclusivi per un omaggio unico
Cerchi un pensiero per una persona speciale e vuoi essere sicuro di non sbagliare? Scegli una Gift Card di Scalo Milano: tu la regali, e la persona che la riceverà potrà scegliere fra più di 60 negozi per trovare quello che più desidera. La card è disponibile valori di 10, 25, 50, 100, 200 o 500 euro.
Contatta l'info-point per tutte le informazioni e per l'acquisto della Gift Card
Tel. +39.02.123.456.47