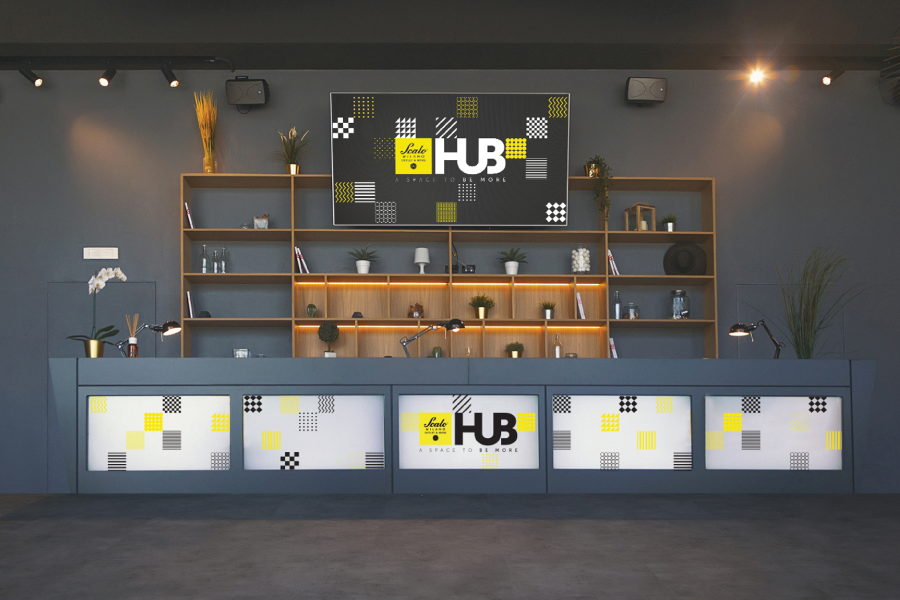 Scalo Milano Hub is a versatile location inside the elegant city outlet, Scalo Milan Outlet & More, situated only 15 minutes from the centre of Milan.
Our identity in three characteristics: digitalisation, innovation and sustainability in our eco-friendly design and furnishings.
A unique and exclusive solution that unites many experiences, just a stone's throw away from Milan.
The new multifunctional space for events
Why
SCALO MILANO HUB?
Innovation
Technology
Design
Our proposition is to allow you to host "meet&shop" events, enabling you to promote your brand in Scalo Milano.
It is a versatile solution that provides a striking backdrop in order for you to communicate your content effectively and convincingly.
Customizable location
Customizable location
Scalo Milano Hub is a completely adaptable space with high-tech equipment allowing the guest to personalize the event with customized graphics.
Minimalist design
Minimalist design
Glass, steel, wood and concrete are the materials expertly blended together in order to create a unique and stunning location. An elegant space with its refined design meant to be contemporary and multifunctional. The selected furniture also helps in increasing a warm, informal and relaxed atmosphere.
High tech devices
High tech devices
Our Hub offers the latest technology with its extraordinary audio-visual system always delivering the best quality results which are essential for the success of any event nowadays. High definition led walls for institutional and scenic contributions, latest generation monitors for impressive presentations and a customizable digital podium are just some of the modern features of the location.
Immersive spaces
Immersive spaces
A comfortable and elegant place where design materials, sounds and lights mix up creating the perfect narrative of each event. The meticulously designed audio-visual system is not only meant to convey a speech in every part of the building, but also to entertain the guests with multimedia creations or to craft an intense sensory experience for them.